---
Live Out Social™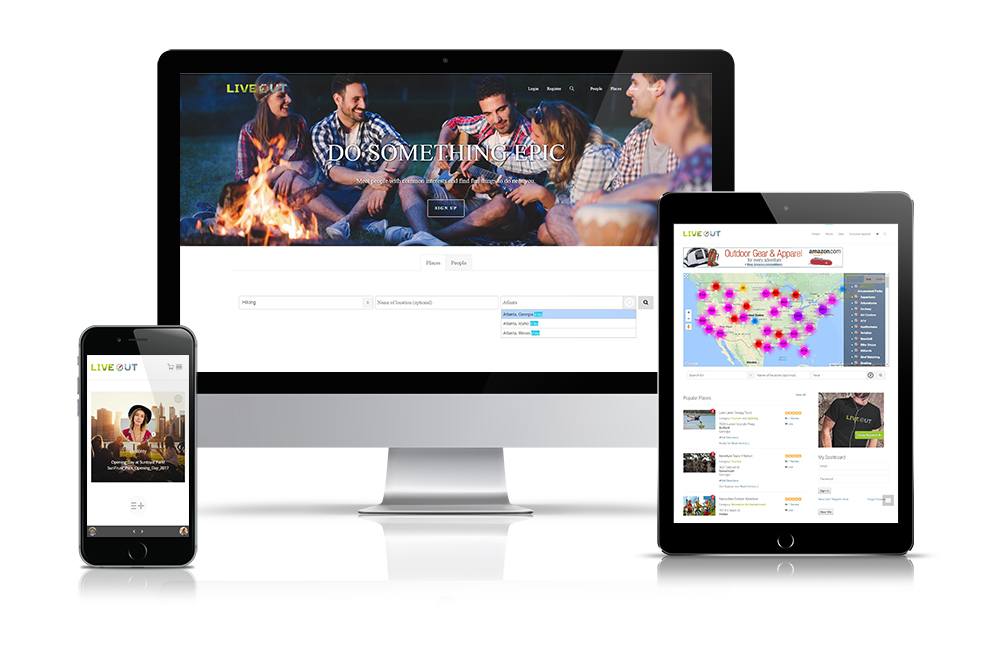 World-Class Directory Site
With over 100,000 places to go in the U.S. for sports & outdoor recreation, Live Out is a World-Class Yelp-like Directory that helps you find cool places to go near you to get out and enjoy your favorite outdoor activities.
Search "everywhere" or filter by country, region, city or neighborhood.

Advanced Search with a range of filters: search autocompleter, geolocation and much more. "Mountain Biking" near "Boulder, Colorado", "Hiking" near "Atlanta, Georgia", "Kayaking" near "Salt Lake City, Utah"… Live Out has got you covered.
Rate and review listings for criteria like quality, price, skill level, cleanliness, friendliness – the sky's the limit.
Modern, robust, and sophisticated social network platform that helps you meet up with people in your area with common interests.
Advanced Search Filters
Complete User Profiles
Live Chat  & more!
A complete online store full of thousands of sports & outdoor Affiliate products and deals.
Live Out was designed by Web Design Pros™, a premiere web design agency with satelite offices in Athens and Atlanta, Georgia.
Recommended Posts
March 21, 2019
March 20, 2019
March 18, 2019