---
Colman's Realty


Colman's Realty
Colman Biasetti is Woodstock's premier real estate professional. He is a local independent real estate expert who specializes in new construction. Colman is heavily involved in the Woodstock and Roswell communities and has a proven track record in residential development.
About Organic RESO API Integration
This integration is the newest technology released by Real Estate Standards Organization and is based on API technology. RESO API was created as a way to continue improving data sharing for MLS in the fragmented real estate industry in the United States.
Just like older IDX solutions, Organic RESO API Integration is a service that allows you to pull listings from your MLS provider straight to your own website. However, RESO API makes it possible to connect websites to MLS directly and call for updated data on the fly, making it the fastest, most accurate IDX solution on the market. This solution also allows you to store all data on your own servers, creating maximum SEO benefit and control over your data.
20,000 home & land for sale listings
60 suburban cities including Woodstock, Marietta, Roswell, and Alpharetta, Georgia
1 happy client
Web Design Pros did an excellent job creating an advanced Real Estate website for me. Scott has the patience and the know how to create something special while working with you. He has excellent communication and has delivered everything he promised and threw in a few extras as well! I would definitely recommend him!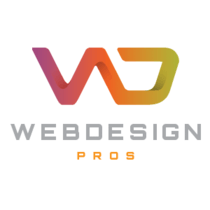 Services we provide: UX Design – Web Development – Logo Design – Branding – Strategy
Web Design Athens GA
Recommended Posts
February 16, 2023
February 15, 2023
February 12, 2023